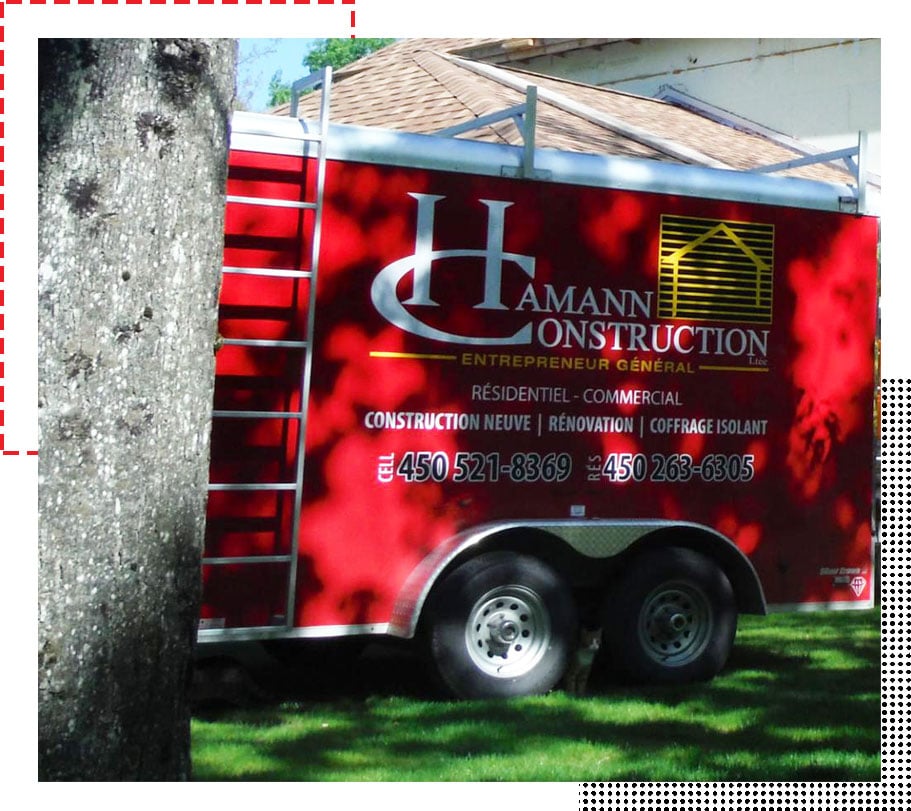 Located in Cowansville near Granby

A construction professional at your service
Hamann Construction is more than just a mere construction company. We are particularly involved in residential and commercial projects while providing turnkey services. We operate in bespoke, submission of plans and specifications, but also in renovation projects. Our clients place their trust in us and recognize our professionalism, availability and responsiveness.
Comfortably based in Cowansville, a Quebec city in Montégérie, Hamann Construction offers the 10 years of experience of its owner, Jean Olivier Hamann, in renovation works and project management. We have a team of qualified staff who is very detail-minded, with the aim of better meeting your expectations.
Discover our latest projects. We have the experience for the management of your residential and commercial projects as well as for the renovation and insulating formwork.